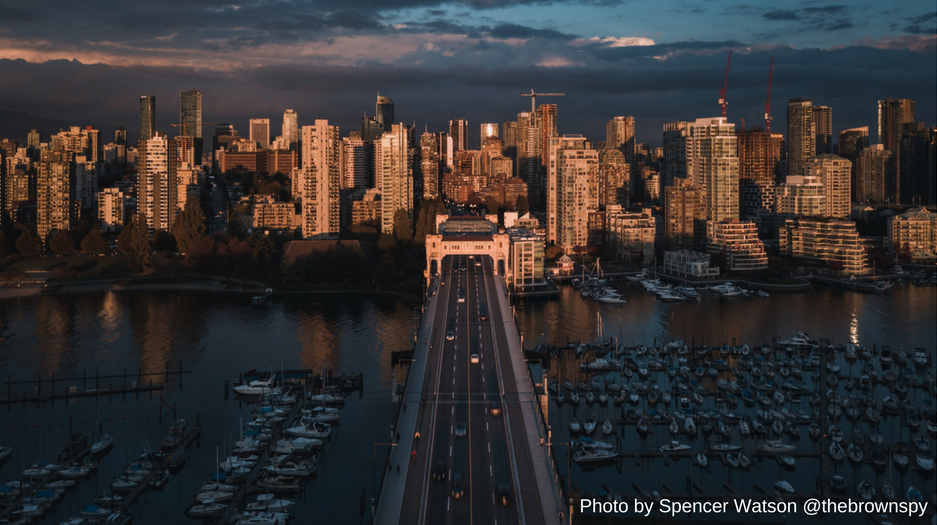 While the number of active listings for sale within the Downtown is up 11% from last month, 415 as compared to 378, the Sales Ratio has remained in favour of the seller with more than 45% of the available inventory selling this past month.
The primary reason for the Sellers Market conditions has to be the inventory levels. You may have heard the statement "Historically Low Inventory" mentioned numerous times over the past months and year. It's true, to put this into a little context though let's look at how these past few years compare to those previous.. To begin the month of April we saw the following numbers of active listings in Downtown Vancouver:
2012... 1143 listings for sale Downtown
2013... 991 listings for sale Downtown
2014... 935 listings for sale Downtown
2015... 690 listings for sale Downtown
2016... 321 listings for sale Downtown
2017... 362 listings for sale Downtown
2018... 415 listings for sale Downtown
Pretty incredible when you look at it this way considering there's been a couple condos built during this time..

We've been hearing some chatter that the market conditions have shifted and/or values are at risk of seeing a decline. This could very well be true of different areas and/or different product types within the City of Vancouver but the numbers/facts from within Vancouver's Downtown simply do not tell that story. Maybe those opinions are derived from the change of pace we see today vs that which we saw this time in 2016 and 2017. This is a very flawed view in my opinion however. Sure, there has been less sales in the Downtown this year than compared to this point the past couple years. But, that's like calling Justin Gatlin and Andre De Grasse slow for finishing second and third to Usain Bolt in the last Olympic 100m finals.. He's the record holder and I'd say they're still pretty quick.
Here are the numbers specific to each Downtown Vancouver neighbourhood..
Downtown Vancouver
Benchmark Price of $737,500
161 active listings
75 sales in March
47% sales ratio


Coal Harbour
Benchmark Price of $1,078,200
60 active listings
20 sales in March
33% sales ratio


The West End
Benchmark Price of $714,300
67 Active Listings
42 Sales in March
63% Sales Ratio


Yaletown
Benchmark Price of $926,600
127 Active Listings
50 Sold Listings
39%

If there is one area of the market that is not performing as well and seeing some buyers gain advantage however it would be the downtown luxury market. The numbers suggest that condos in Vancouvers Downtown priced above $2.75 million are seeing balanced market conditions. Meanwhile, if you've got the dough to purchase a home over $5 million you'll have 36+ listings to look at Downtown and not a whole lot of competition.
If you'd like me to send you a copy of our market report for your neighbourhood and property type feel free to shoot us an email to adam@adamgoss.ca or you may always call/txt to 604.644.6650
Have a wonderful day!